TELESCOPES (ASTRONOMY)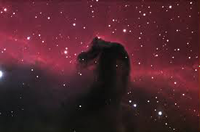 We have over twenty five years experience in astronomical telescopes. For the right advice the first time contact us on (02)49623840 or visit our showroom at 60 Belford street, Broadmeadow. We have an extensive range of reflector, refractor, Maksutov and Dobsonian mounted telescopes as well as accessories, charts and books in store. We sell most of the top brands - Skywatcher, Celestron, Meade, Saxon, Optex, Tasco, Vixen and Bushnell.
REFLECTORS
IDEAL CHOICE FOR ASTRONOMY, SINCE THE LARGER THE DIAMETER OR APERTURE OF THE TELESCOPE THE MORE LIGHT IT GATHERS THE DEEPER INTO SPACE YOU CAN SEE. THE REFLECTOR TELESCOPE WILL GIVE YOU THE LARGEST DIAMETER FOR YOUR MONEY!
REFRACTORS
REFRACTOR TELESCOPES CAN BE USED FOR ASTRONOMY AND LAND VIEWING. WE SELL MOST OF THE TOP BRANDS - SKYWATCHER, MEADE, SAXON, CELESTRON, TASCO AND VIXEN.